Burke Mountain Development Site
Victoria Drive and Baycrest Avenue
Burke Mountain, COQUITLAM
6.2 ACRES | Residential Development Land
SOLD
The Opportunity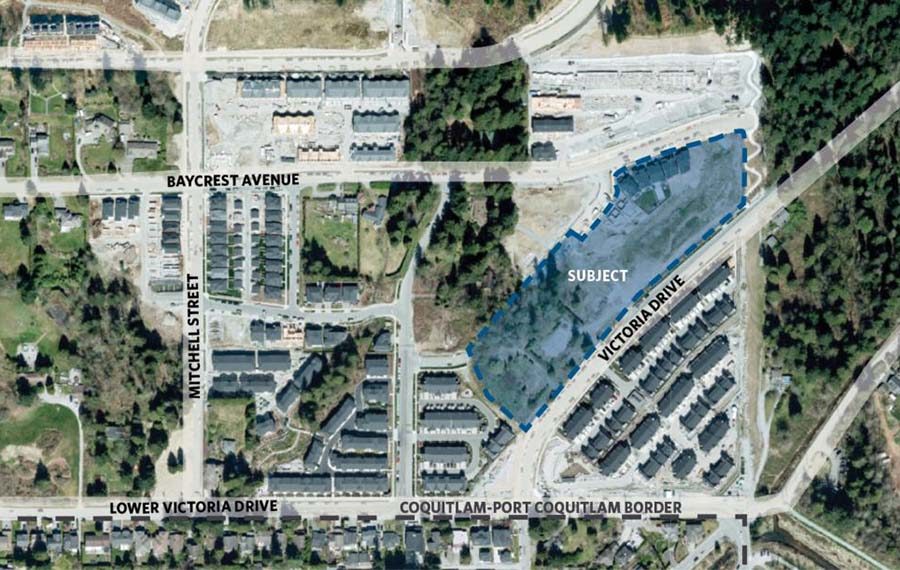 A 6.2 acre development site in Coquitlam's desirable Burke Mountain neighbourhood. Located in the Partington Creek Neighbourhood Plan, the site is designated for Townhousing and Low-Density Residential.
Burke Mountain is a rapidly growing community and an area of focus for the City of Coquitlam. There are ongoing improvements to the neighbourhood's roadways, parks, and services including the much-anticipated Burke Mountain Village. The Village will be the commercial and social hub of this growing community with a new rec centre, public plaza, 120,000 square feet of commercial space, and a 3.6-acre park.
Thank you to Brian Lamb Personal Real Estate Corporate of Royal LePage West Real Estate Services for his cooperation on this transaction.
Summary
Property
Attributes
Designation
Townhome and Single Family
Location
Victoria Drive and Baycrest Avenue
Burke Mountain, COQUITLAM