West Abbotsford Industrial Market Report 2022
| BY Braydon Hobbs, Todd Bohn & Alex Girling
Below is our 2022 report on the West Abbotsford industrial real estate market which explores the looming strata shortage, 2021 transaction volumes, and current pricing.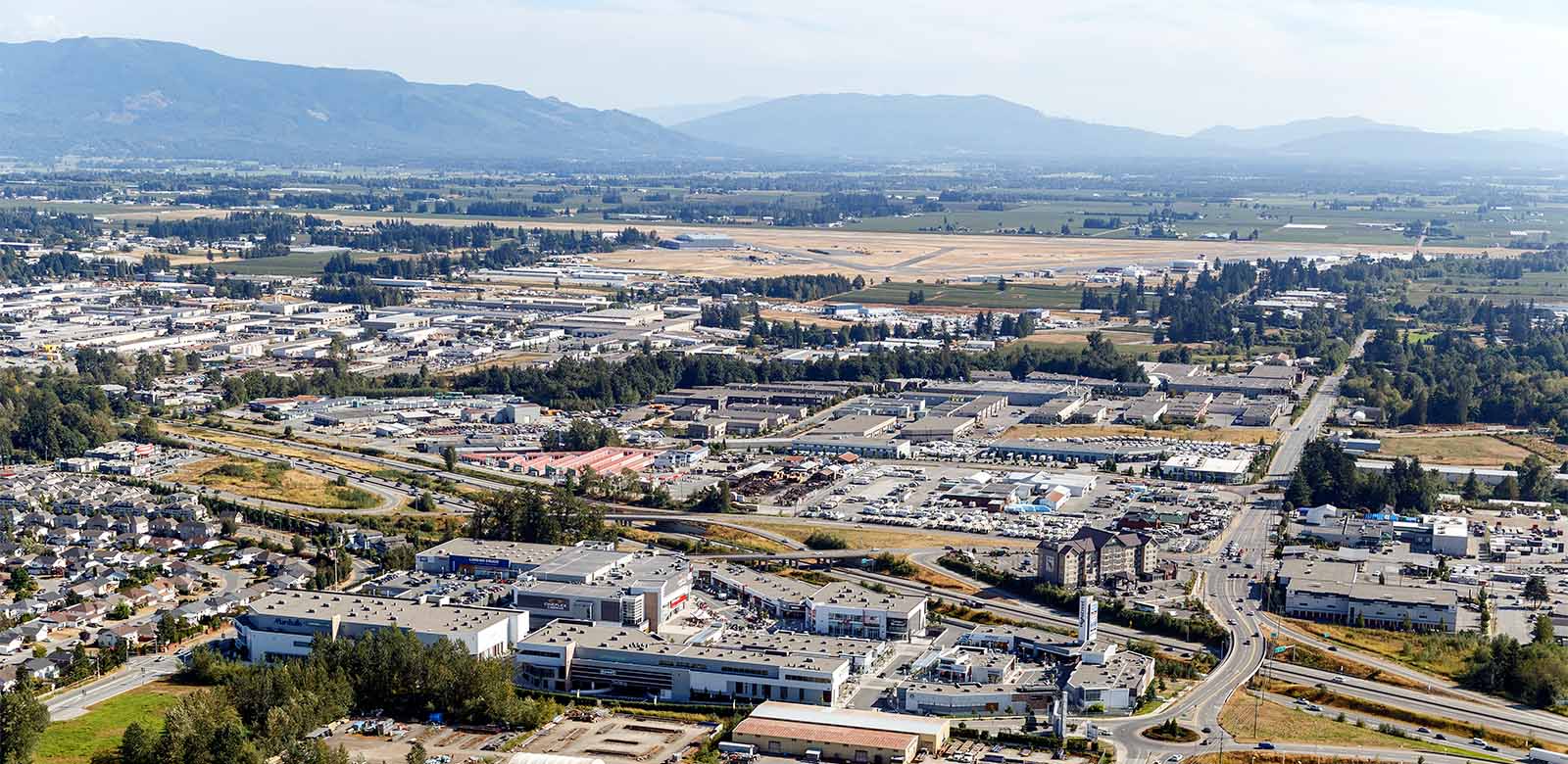 STRATA SHORTAGE STILL LOOMING?
Is the strata market easier for buyers now than it was in previous years? Looking at the numbers since 2018 (see below) there has been a significant increase in industrial strata warehouse transactions in West Abbotsford, however much of this is attributed to the sales of new industrial strata projects. What does this mean for you?
Very few strata units turnover each year. When units come to market, they quickly sell for very competitive prices or are sold off market before you even get a chance. Due to supply constraints, you may have difficulty locating a strata property as willing sellers are hard to come by.
Fewer and fewer new projects in the pipeline. Since 2018, transaction data (below) shows a downward trend in industrial land sold in West Abbotsford. If you are watching really closely, you will also notice there's a lack of new project applications instream for development that will be completing in the near term. Expect a very limited supply of strata projects over the next 48 months to fulfill your business needs.
New projects are your best bet – but act fast. If you want to secure a unit in a new project, you need to be proactive and be ready to jump when presales come to market. The best prices are found at the beginning of a project sales launch. With strata warehouses in such high demand, new projects consistently sell out at increasingly aggressive prices. New developments are the only predictable relief to supply.
WEST ABBOTSFORD INDUSTRIAL REAL ESTATE TRANSACTION Data (2017-2021)
2021 West Abbotsford INDUSTRIAL REAL ESTATE TRANSACTION SUMMARY

2022 West Abbotsford Industrial Real Estate PRICING
These prices are Frontline Real Estate Services' opinion of current values for properties available with vacant possession. For tenanted properties, different prices are likely. Contact us to discuss the current market for income-producing opportunities.
SO WHAT?
Industrial vacancy in Abbotsford is still very low, if you have a requirement contact us early.
There are three strata developments coming to the local Abbotsford-Chilliwack market that you need to be aware of, see below for more details.
Each project has its own unique timing and sales process, contact us to understand how to take advantage of first-mover pricing.
Industrial Strata Developments Coming Soon to the Region
Address: 1585 Riverside Road, Abbotsford
245,000 sf development built by Cedar Coast
Unit sizes: 3,300 – 14,000 sf
Completion expected: late 2024
Marketed by Avison Young
Address: 7985 Lickman Road, Chilliwack
Built by Denciti Development Corp.
Unit size: 3,360 – 16,843 sf
Completion expected: 2024
Marketed by CBRE
Skyline Business Centre
Address: 46250 Airport Road, Chilliwack
181,310 sf development built by Beedie
Unit sizes: 2,854 – 120,000 sf
Completion expected: Q1 2024
Marketed by CBRE
Interested in the Above Developments?
Contact us as soon as possible for more information regarding availability.
Sources: City of Abbotsford, Commercial Edge, Beedie, Denciti Development, Cedar Coast, Frontline Real Estate Services Ltd.