What is a Land Assembly? Real Estate 101
| BY Justin Mitchell, Adam Lawrence & Megan Johal
In this article, we define land assembly, discuss how it could increase the value of your property, and next steps if you are considering selling your property.
If you own a small piece of property, you may assume that it does not have redevelopment potential due to its size, but that is where land assembly comes in. Land assembly can help individual property owners sell their property as part of a development site, changing the buyer pool of their property and increasing their property's selling price.
What is a Land Assembly?
Land assembly is the process of combining two or more small adjacent properties into a single parcel. This is achieved by neighbouring property owners selling their properties together.
The resulting parcel is larger in total area, and thus can be used as a development site for more elaborate construction projects, typically higher density than the housing forms originally on the properties.

Why Would I Want To Be Part Of A Land Assembly?
Participating in an assembly with your neighbours and selling your properties together can be a lucrative endeavour that is worth your while. If done right, assemblies can:
Give property owners more negotiation power than they would have individually, thus helping them secure better deal terms
Increase your property's buyer pool
Increase the value of your property allowing you to retire, provide financial help to family/children, upgrade to a new home, or live mortgage free
In this other post, we discussed in-depth how participating in an assembly can increase the sale price a landowner receives for their property. This benefit is spurred by the following:
It reduces the risk for the buyer – if a whole development site can be purchased at the same time, in the form of an assembly, there is less risk of the development not proceeding
It increases the efficiency of development – buying a larger piece of land leads to more flexibility for future development
It helps achieve developable size (or increase the developable area) which allows for development to take place
Additionally, the following objectives are often accomplished as a result of land assembly:
Contribute to the health and growth of your neighbourhood
Allow development to occur in a uniform, timely manner which helps achieve municipal goals and plans
Reduce inconveniences related to construction activities
Increase the density of the assembled properties, thus providing more homes for more people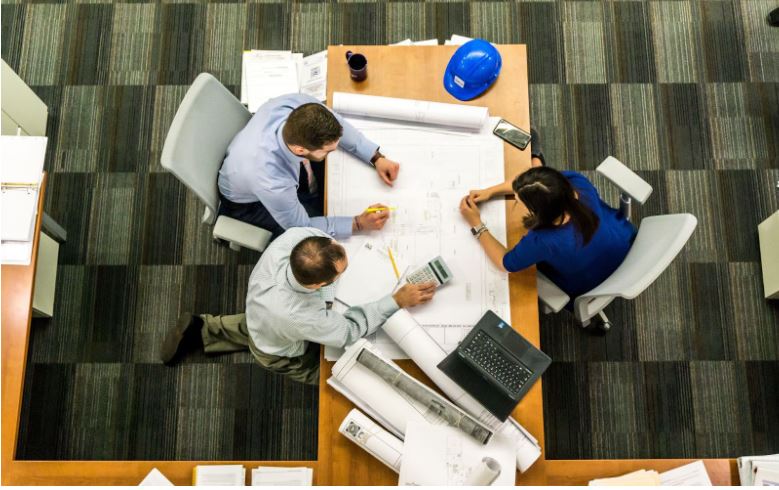 Real Examples OF LAND ASSEMBLY
Below is a straightforward example of a land assembly that includes three neighbouring properties owned by three different individuals. Land assemblies can include far more properties and owners.
At the time of assembly, one property had a single-family home on it, while the other two each had one half of a duplex. The properties were all designated "Townhousing" in Coquitlam's Burquitlam area plan which allows for the development of townhomes.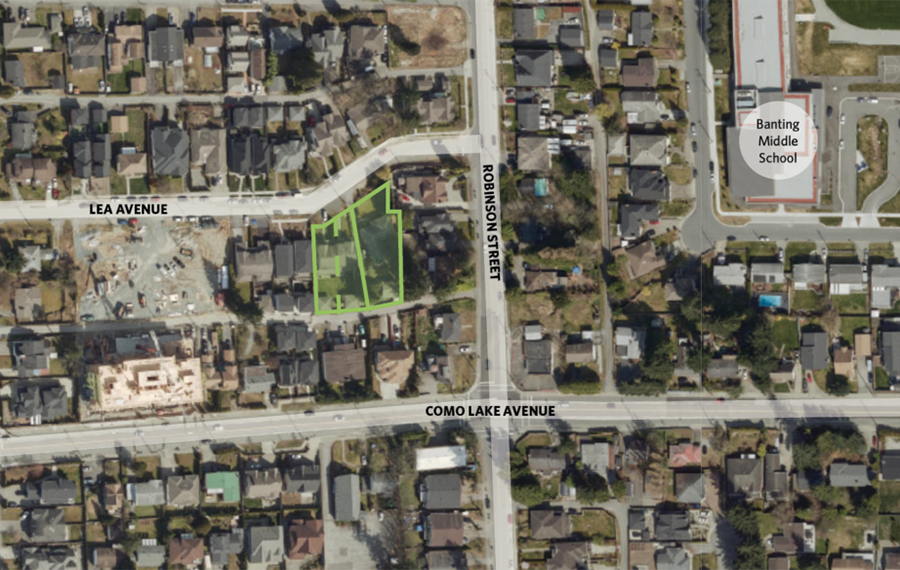 The properties were listed for sale with us at Frontline Real Estate Services and we widely marketed to townhouse developers. In mid-2020, the properties were sold firm for far above their assessed values. When the transaction closed and registered in late 2021, their sale prices still exceeded their 2021 assessed values (as their current uses: a single-family home and half duplex) by an average of 40%.
This transaction demonstrates how participating in a land assembly can result in a higher sale price than selling your property alone.
Does My Property Have Assembly Potential?
The assembly potential of your property depends on, but is not limited to, the following factors:
The property's land use designation
Prevailing real estate market dynamics (supply, demand, etc.)
Alignment of all neighbouring owners concerning selling as an assembly, sale price(s) and deal term(s)
If you would like to learn more about the assembly potential of your property, fill out the form below for a no-commitment evaluation or contact us today.
How Do I Initiate a Land Assembly?
Once you confirm the assembly potential of your property, the next step is to engage in discussions with your neighbours. The goals of these discussions are to gain alignment on:
Selling your properties as an assembly
What price(s) each owner would like
What terms each owner would like (ex: timeline, deposits)
What real estate agents or brokerages you would like to receive proposals or pitches from to list, market, and sell the assembly
If you would like to request a proposal, please fill out the form above or contact us today.
From start to finish, we will guide you through the whole process of land assembly, including analysing property values based on developmental potential, assuring the listing is presented to a wide range of reputable buyers, and of course, achieving top market value for your property.