2.64-acre Future Industrial Site on Fraser Highway
22833 Fraser Highway, Langley, BC
LANGLEY
2.64 ACRES | Industrial
The Opportunity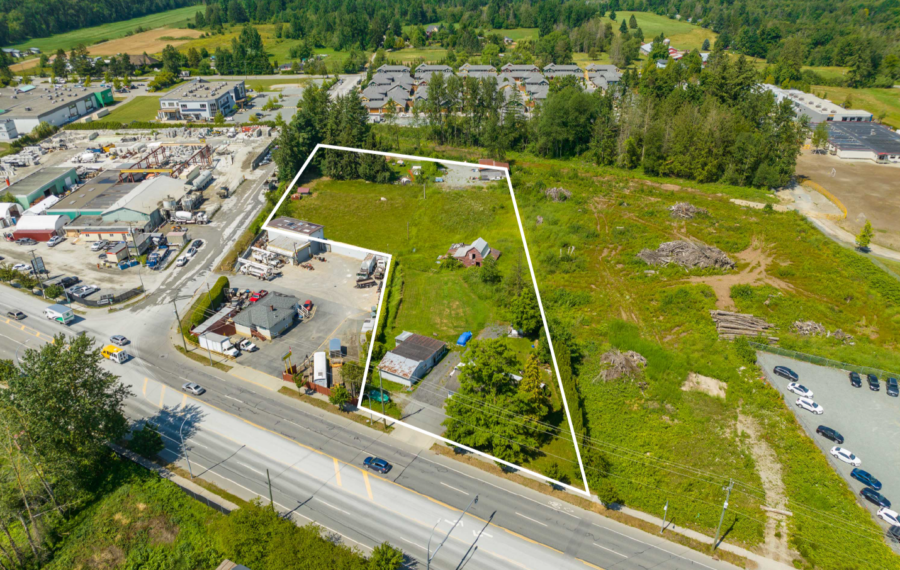 MLS: # C8053561 
Presenting the opportunity to purchase 2.64 acres of future industrial land directly on Fraser Highway, in the Township of Langley. In addition to existing servicing at the lot line, the property benefits from dual road frontage with ingress/egress to Fraser Highway and 228th Street. The property is development ready: flat, no environmental issues, no preload requirements (Geotech report and Phase 2 Environmental provided). Located just east of Murrayville the subject property provides convenient access to Highway 10, Highway 13, and Highway 1, seamlessly connecting users to the Fraser Valley.
Please inquire for property details/reports and data room package.
Summary
Location
22833 Fraser Highway, Langley, BC
LANGLEY
Property
Features
Frontage: Fraser Hwy & 228th St
ALR Status: Not in ALR
PID: 010-864-881
Legal Description: Parcel "E" (reference plan 15365) LOT 1 SECTION 32 Township 10 New Westminster District plan 3289
About The
Location
The subject property's location on Fraser Highway, which runs diagonally from Surrey to Abbotsford, provides quick drive times across the Fraser Valley. Highway 1 is located 15 minutes away via 232 Street to the east or 20 minutes away via Highway 10 (Langley Bypass) to the west. Access to these major routes provides convenient travel to communities across the Lower Mainland, while the Langley Regional Airport and nearby border crossings open up travel to communities and markets further afield. The Aldergrove – Lynden border crossing is located 16 minutes to the south.